We all know about the stresses that junior high and high school students are facing these days. Some examples are increased social pressures compounded by social media, high expectations for success in extra curriculars, and extremely rigorous academic courses with hours of homework. As an elementary teacher, it's easy to think, "Thank God that's not what my students are facing. My littles are still happy 2nd graders who just want to have fun learning."
The problem is, they won't stay little for long. I'm quickly realizing that it's my responsibility to prepare them for these pressures that will be upon them before they know it.
So that leaves a big question: How?
The answer is MINDSET WORK. I'm finding that children can be taught to pay attention to what is happening in their minds at ages as young as Kindergarten. I know this to be true because I see it working every day in my own K daughter. Meet my sweet, spunky, quick-tempered, middle child. Her preschool teachers referred to her as "spirited". Us teachers know what that means ... hehe
Her fabulous teacher has been teaching her mindset vocabulary and strategies since the beginning of the school year. At first, they were just words that she didn't quite understand. But as this year has progressed, I am seeing her using this valuable information to talk herself through tough situations. For example, when she's about to try something new or something that makes her nervous she'll say, "It's okay Morgan. Deep breath. You can do this!"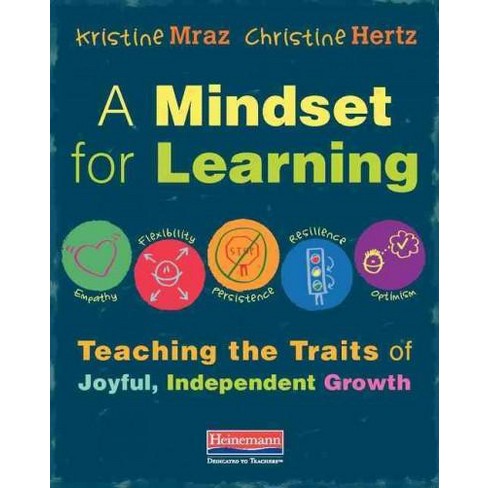 Our school read the book
A Mindset for Learning
by Christine Mraz. In this book she lays out 5 basic mindset stances that all children should be taught. They are optimism, flexibility, empathy, resilience, and persistence.
Obviously, these important mindset stances needed to be introduced with a bang! I wanted my students to be engaged and interactive as we worked through these new ideas. After giving this some thought, I realized a break-out box would be perfect!
They're really popular right now and SO much fun!
I created "Mindset Man"who had locked up our 5 mindset keywords and would reveal them one each week. We had to work together to solve riddles, discuss what we were learning, and find envelopes hidden around our classroom in order to unlock our keyword of the week.It went SO WELL! The kids were antsy in anticipation of when the next box would arrive!
It probably helped that I always added in a little something extra in the box.
For example, bouncy balls for resilience and bubble gum for flexibility.
If you want to check these out, you can find them at my TPT store. Just follow the links below:
Or you can buy a BUNDLE with all four!